HOW WE'RE KEEPING SENIORS SAFE DURING COVID-19
---
WE NOW HAVE COVID-19 TESTING AVAILABLE
All new residents and returning residents will require a negative covid-19 test prior to coming to Grand Villa regardless of symptoms
All new staff will be tested for covid-19 regardless of symptoms.
Testing is done by Grand Villa
Grand Villa is committed to keeping our residents, families and staff protected from the spread of the Coronavirus (COVID-19). This virus is highly contagious and we are taking all necessary precautions, including:
Fully stocked on protective equipment including masks
3 Month Supply of Medications
Rigorous Screening Process for Staff and 3rd Party Healthcare Professionals
No Visitation Policy
Full list of all our safety precautions in the link below.
To see more on how we are keeping our residents and staff safe as well as our latest updates, please click the link below:
During these difficult times, please know we are here to help guide you through making the best decisions for your loved one. We are committed to providing you with all the necessary information, including virtual tours, while maintaining the social distancing guidelines.
At Grand Villa our doors and arms are open to you. If you need a place for yourself or a loved one please give us a call. 
WHY IS IT STILL A GOOD TIME TO CHOOSE SENIOR LIVING?
You can put your mind at ease knowing that Grand Villa is still here to help. In these days of social distancing, it is important NOW more than ever to…
NOT visit the Doctor's Offices. Our Visiting Physicians Program brings doctors to Grand Villa to see our residents. Nurse on staff is available as needed.
NOT go to grocery stores. Our chef prepares 3 meals/day, including snacks
NOT have to pick up medications. Our state of the art Medication Program includes medication ordering and delivery
NOT have to pick up personal hygiene supplies. Our Personal Hygiene Supply Program provides all the necessities for Mom or Dad.
CONTINUE to check on loved ones. Grand Villa always keeps a watchful eye on all of our residents.
NOT be isolated from others. Our SBT Program (Separate But Together) provides social interaction while still maintaining social distancing.
NOT lose contact, while social distancing. Grand Villa offers FaceTime chats and active Facebook pages.
NOT be at risk around caregivers. Grand Villa is monitoring our staff 3 times a day and providing all the necessary protective gear to keep everyone safe.
---
Does Grand Villa have "virtual tours" available at this time?
Yes. In an effort to prevent social contact, Grand Villa is providing virtual tours. Please contact the community you are interested in to receive further information regarding the virtual tours.
Is Grand Villa admitting new residents at this time?
Yes. Please contact the community you are interested in to receive further information regarding the admission of new residents.
HOW WE ARE KEEPING OUR RESIDENTS SOCIALLY ENGAGED

Separate But Together
Grand Villa's SBT Program, centers around "your room – your retreat"... where you can enjoy personalized guest services delivered right to your doorstep, while not sacrificing important social interaction.
Our SBT Program, brings a Block Party right to your hallway. It turns your hallway into a social hub filled with activities.
SBT Activities
Corridor Calisthenics
Sidewalk Singalongs
Doorway Dancing
Boardwalk Bingo
Neighbor News & Coffee
FaceTime Family & Friends
/
/
/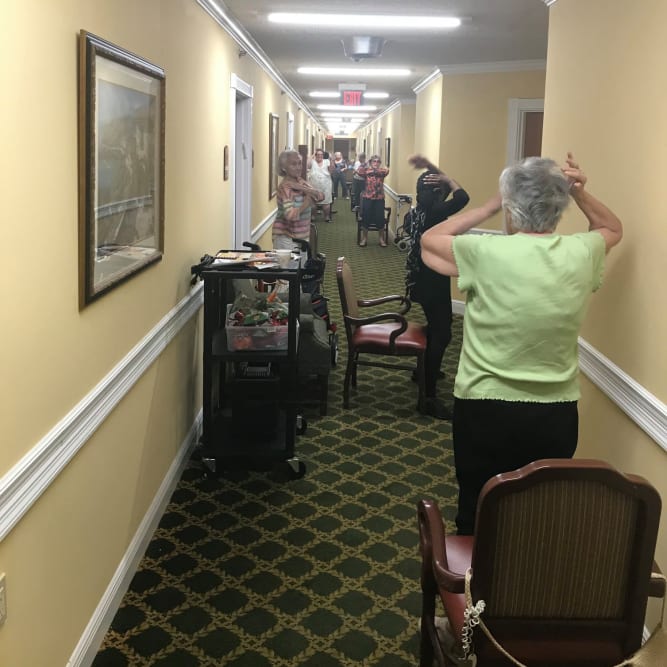 /
/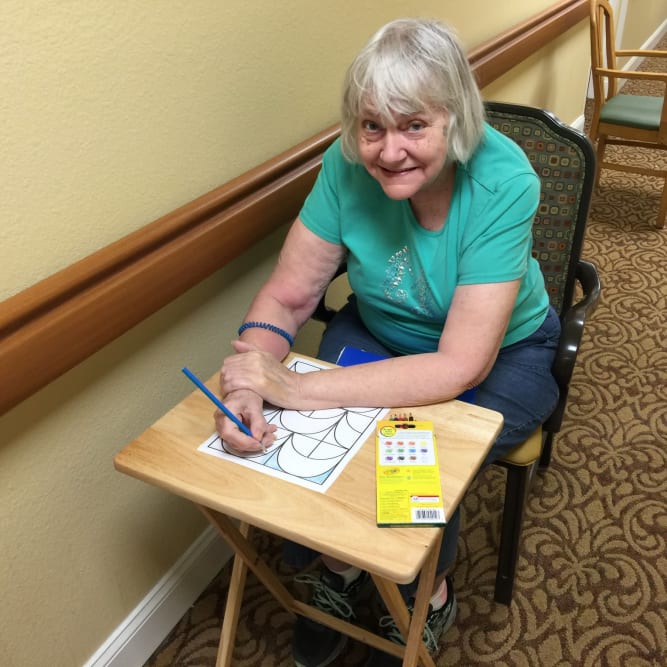 /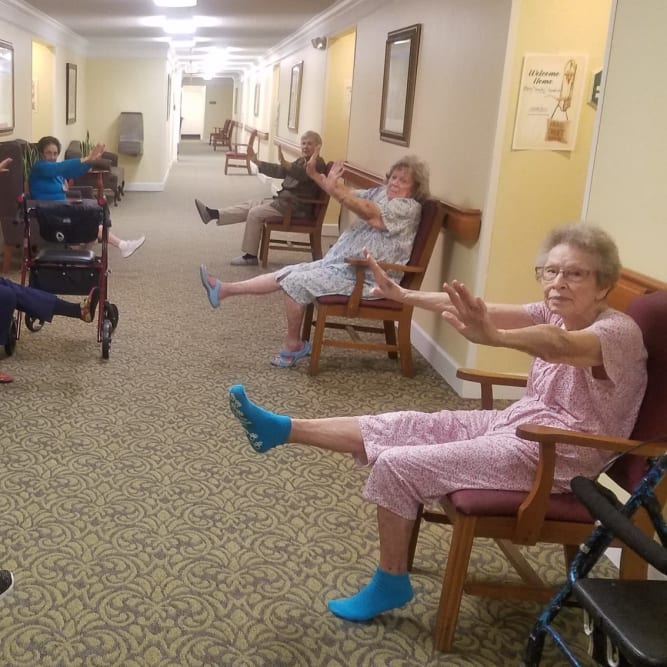 /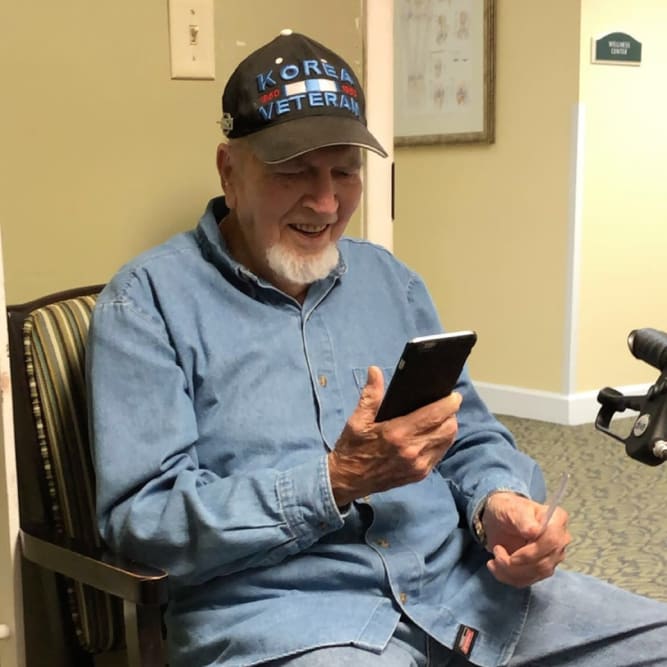 /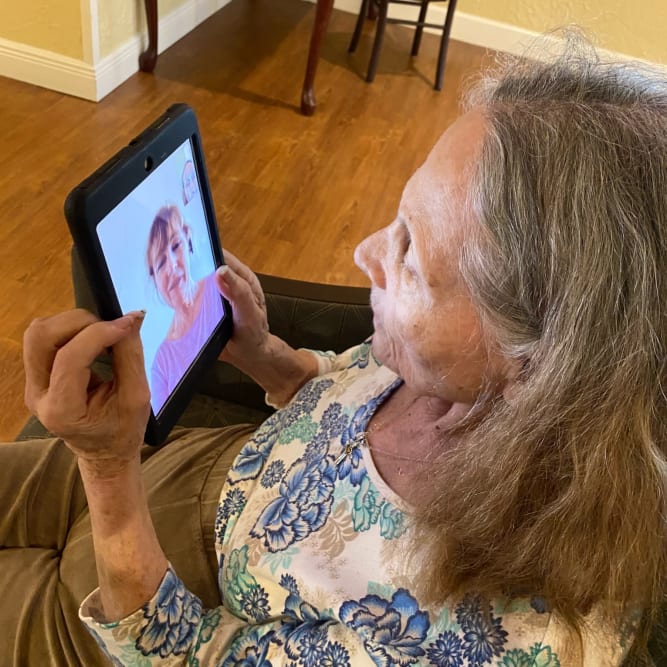 /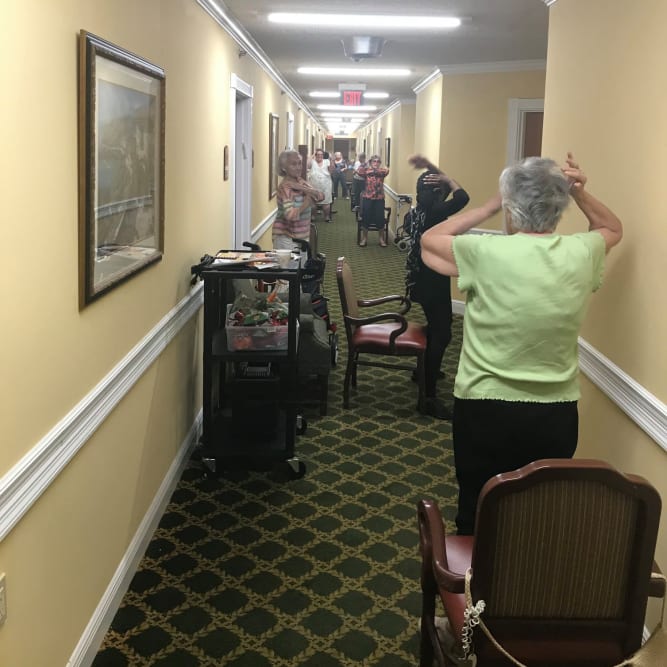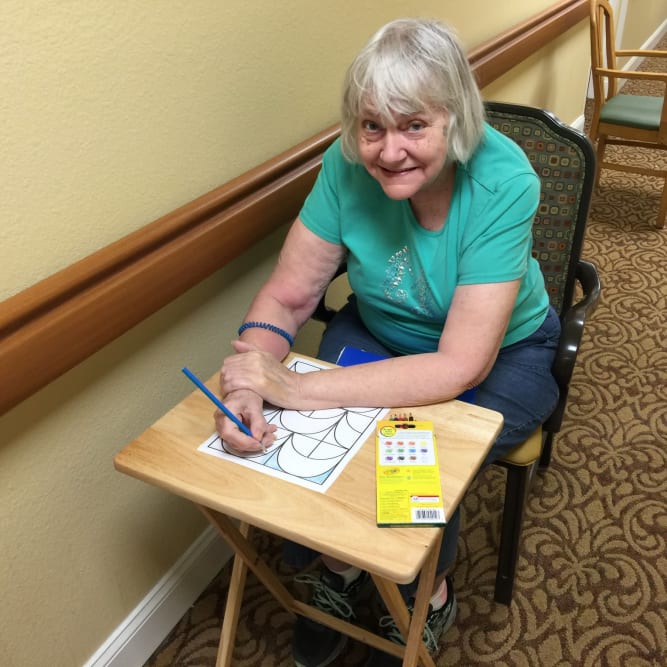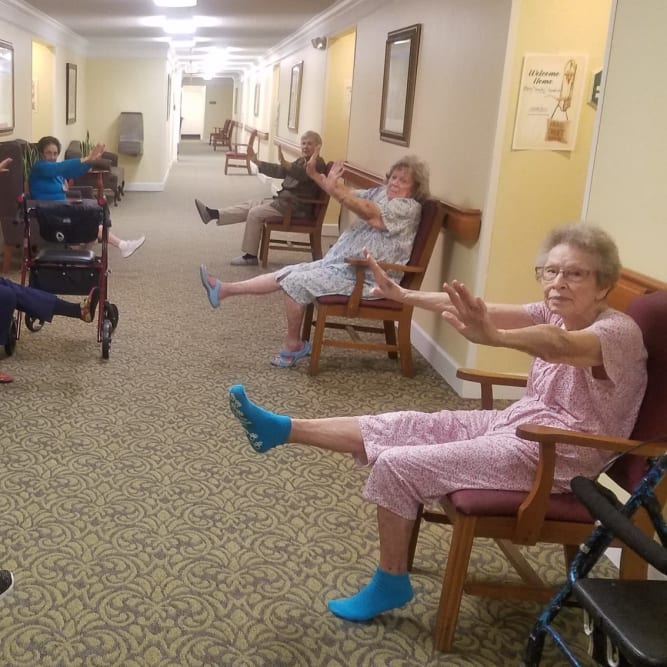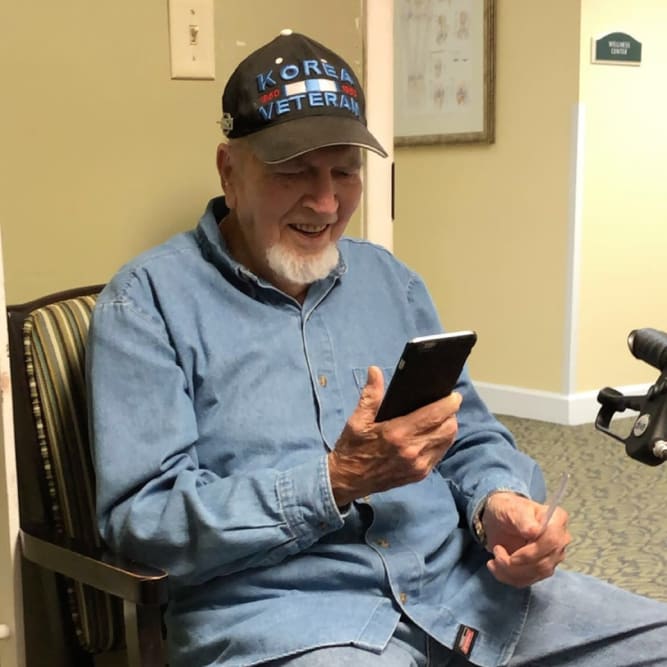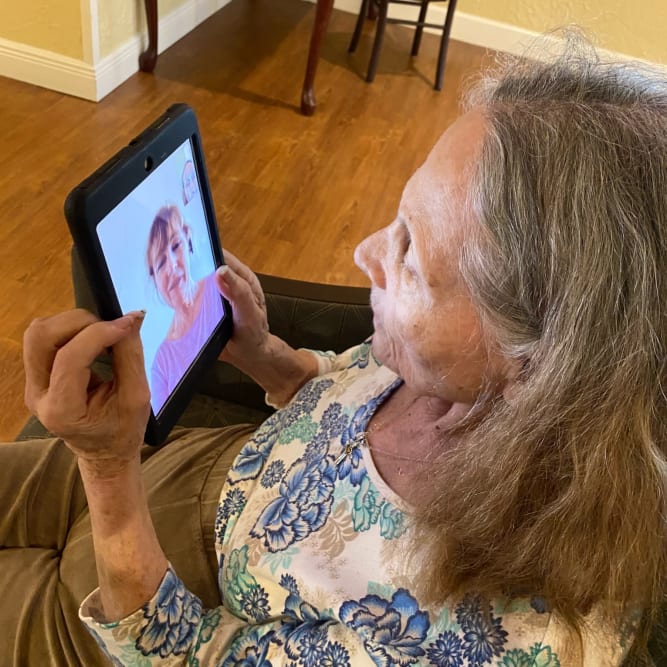 What our families are saying about our Covid-19 response
"Thank you for your hard work and concern for our family members. We will support and assist all your decisions and needs. Just let us know how we can help. Thanks, Bob."
"Thank you for your email and for doing an amazing job of trying to keep yourself, staff and residents and our loved ones healthy and safe. It must be overwhelming but I just want to let you know how much I appreciate everyone's hard work and dedication, especially at this difficult time."– Barbara S.
"Thank you very much for taking all the precautions necessary and making sure my Mom, Bernice M., feels cared for! Tough times for sure and I know all of you are doing everything possible to ensure everyone's best interest! Please be safe and take care!!!" – Wen W.
"I don't want to miss this opportunity to voice my appreciation to the management, staff, aides, servers, drivers, household and laundry who have provided me with care and kindness. I thank you all for caring for me at this time of extreme crisis and helping to make my life safer. You have my love, thanks and appreciation." – Toby S., Resident
"Thank you for all you do for my mom and aunt. This has to be such a stressful and scary time for you at work. We really appreciate your compassion and dedication and we're so grateful to you and the entire staff. Thanks again!" – Gilda
"I don't want to miss this opportunity to voice my appreciation to the management, staff, aides, servers, drivers, household and laundry who have provided me with care and kindness. I thank you all for caring for me at this time of extreme crisis and helping to make my life safer. You have my love, thanks and appreciation." – Toby S., Resident